Our company has grown over the years, but our core values have always remained the same. Our passion to provide a first-class service to all our customers stays central to all that we do. Whether we are remanufacturing complex medical gas pipeline systems or installing a single pipe for a small laboratory gas project, we bring the same professionalism and dedication to the work that we do.
We have two operating bases in the UK, giving us excellent coverage of the whole of the UK, and the capacity to turn around projects quickly. Midland Medical Services is in the West Midlands, in the Black Country's engineering heartland, and Medical and Electrical Services is located in Neath in Wales, also in a rich engineering region, with excellent motorway and rail connections. Both operating bases have excellent facilities and people, giving us the resources to be able to engineer to the very highest of standards. Our training facilities are located in our base in the West Midlands, which is a central location for the whole of the UK with excellent rail and road networks, making it accessible to everyone.
The core of our business is the medical gas systems side, which is what we are renowned for. Some of our most valued work has been carried out in the medical field, from the Nightingale hospitals during the Coronavirus pandemic to the mobile field hospital units for the UK and Norwegian armed forces.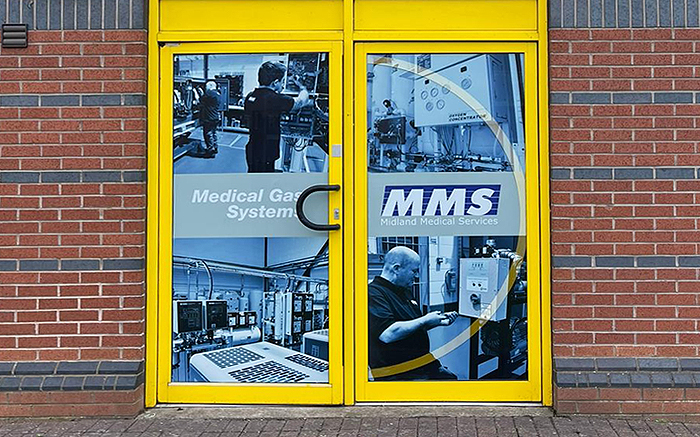 We can be a single point of contact for your medical gas management, whether you are looking for engineers to work on your medical gas system, to keep it operational, or to design and install new medical gas piping for a new wing on your hospital, we are here to help. With servicing and maintenance contracts available including 24 hours, 365 days a year emergency callouts, you know that with Midland Medical Services we are by your side every step of the way.
Many other industries, as well as the medical industry, need piped gas systems. Laboratory gas is used in many research laboratories where groundbreaking discoveries are just part of the working day. We design, install and maintain laboratory gas systems across the country and beyond. Dentists and vets are other users of piped gas systems, both requiring gas for their patients, two and four-legged. We have experience designing, installing, and maintaining gas systems across a whole range of different sectors. If you need gas systems, you need us.
Whichever branch of Midland Medical Services you deal with, you will be met with the same friendly, pro-active professionalism that we are renowned for. Our investment in our facilities and our people has given us the resources to be able to excel in our field. With us you don't just receive a medical gas system, you access our knowledge and our experience, and can be confident that we will give you the best advice and the best service. Whatever your gas system requirements are, we are here to help. Simply call the team at Midland Medical Services today.