Medical & Electrical Services
Medical and Electrical Services is one of the branches of our business. Located in Neath in South Wales, Medical and Electrical Services is ideally placed to service the west and south of the country. Medical and Electrical Services provide the same high-quality services that we are renowned for across the country. Whether you are looking for engineering work on an old and complex medical gas system, or a new single-line installation at a laboratory, we are here to help.
At Medical and Electrical Services we have invested heavily in the facilities and equipment as well as in our people. We promote continuous professional development, CPD, and encourage our engineers to excel in their particular fields of interest.
Time spent researching new developments, attending training, and honing skills is an investment in the level of engineering expertise that is passed on to our clients. In engineering we are constantly striving for better ways to perform certain tasks, whether they make the process quicker, more economical, or of higher quality, we are always aiming to improve. This dedication to providing the best of service is clear in all that we do.
Much of our work is in the medical field, however, many other industries also use piped gas systems, including laboratories, dentists, and vets. Whatever industry you are in, we will be able to help with your gas system. Medical gas systems are an important resource in hospitals and other healthcare situations. We are extremely experienced at working with medical gas systems, from the medical gas pipework to the medical gas terminal units.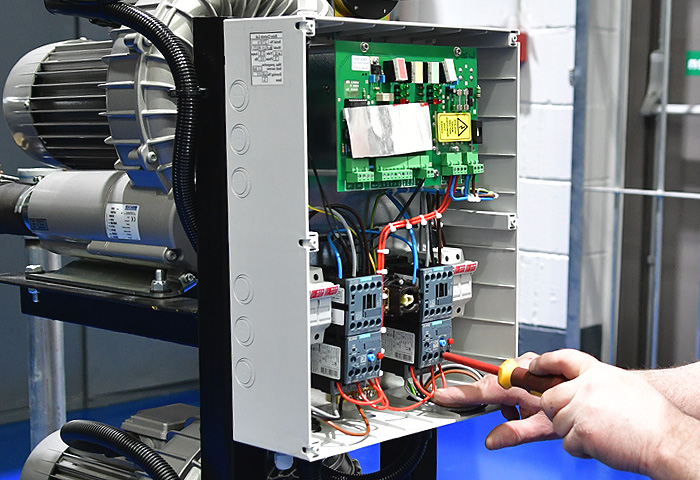 We are renowned for our talent at working with old and difficult systems, to enable them to continue to be used safely and reliably without the need for a total refit. As part of our investment, we have invested in the equipment to enable our skilled engineers to remanufacture out-of-production or obsolete parts of medical gas systems. This ability helps us to keep older systems functional and effective, even after the parts are no longer available from the manufacturers.
When you come to the team at Medical and Electrical Services you can be confident that you are receiving the best advice and support for your medical gas systems. We have many years of experience and act as trusted consultants for many NHS trusts. With us, you don't just receive a well-installed medical gas system, but you can enjoy the knowledge that we have accumulated over the years. With our forward-thinking attitudes, we constantly research the field of medical gas systems keeping abreast of any breakthroughs or innovations. We are proud of the work that we do, and bring the same level of professionalism and attention to detail to every project that we undertake no matter the size or scale. Whether you are looking for a single gas line into your veterinary practice or need an old and complicated medical gas system remanufactured to make it safe and efficient, we are here to help. For an informal discussion about your medical gas management or other gas services, call the friendly team at Medical and Electrical Services today.