If you have a medical gas system installed in your workplace, you will need to ensure that the people who use it are trained and competent. A good understanding of a medical gas system is both necessary and sensible. Our training is delivered to the industry standard of HTM 02 so that you can be confident that the training you receive is up-to-date with the latest industry guidelines. The courses we provide are accredited by EAL (Excellence, Achievement & Learning Ltd). In 2003 we developed a purpose-built training facility so that we could deliver a range of courses for those people who use medical gas systems. We used our skills and knowledge of the medical gas industry to design and build an extensive training site, that delivers practical, hands-on training, and the opportunity to learn across a range of different types of equipment.
Training is essential for us all. From the initial training when we first learn to use a system correctly, to ongoing training, or refresher courses. It is easy to experience skill-fade, and important to address this swiftly. Continuous Professional Development allows us to stay abreast of the latest changes in the industry, or any developments in practice. Our range of courses covers different levels and proficiencies. We have the following courses for medical gas systems: AP – Approved Persons Medical Gas Training, AP Refresher Course, CP – Competent Persons Medical Gas Training, CP Refresher Course, and Porter and Cylinder training. As well as a specific Dental course for those in the dentistry industry.
When we designed and built our training facility we fitted a range of working installations so that we would be able to teach people on the systems that they were most likely to use.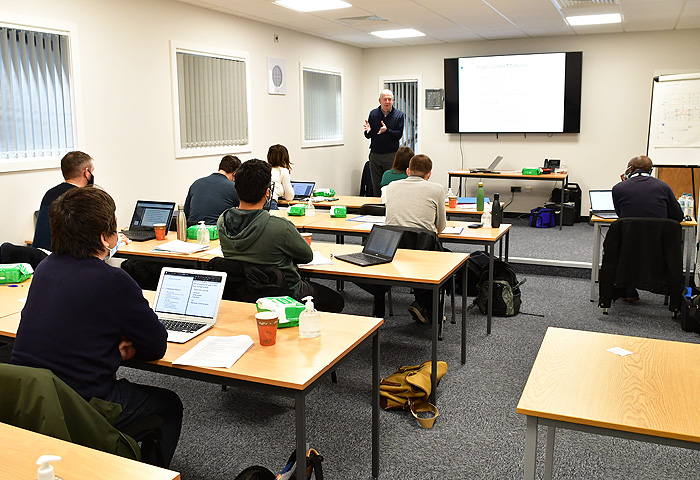 Most of us learn better by doing something, than studying it in a textbook, and learning to use medical gas systems is no different. We have a good variety of installations including VIE, N20, and Entonox Manifolds, Concentrators, Liquid (LC200), Medical Air/ Vacuum, and AGSS Plants, with dedicated alarm systems. This gives us the resources to be able to deliver first-class training sessions to our students.
Our experienced trainers have detailed industry knowledge, and deliver informative and engaging training sessions. The training area and seminar room hold up to 30 people, so you will always have the chance to ask questions and engage with the trainer during your session. We have a refreshment area so that you can spend an enjoyable time with the team at Midland Medical Services whilst you are taking part in your training.
When you come to Midland Medical Services for your medical gas systems training, you know that you will be receiving expert tuition. As we are medical gas installers we are using medical gas systems every day. Our experience is hands-on, not just in a classroom. Anyone who works continually in an industry will become extremely proficient, and combined with our dedication and passion for medical gas systems, our knowledge is in-depth and extensive. When we deliver training, we can share our accumulated knowledge from over the years with you, so the quality of your training will be to the highest standard. Many companies use us to deliver their training, as well as manage their medical gas systems. This allows us to deliver your training based on the exact system that you will be using, this level of detail is invaluable. At Midland Medical Services we are passionate about delivering a first-class service across all that we do. Whether we are designing and installing a brand new medical gas pipeline, servicing and maintaining an older medical gas system, or delivering training for people who will be using the medical gas systems, we will be professional, conscientious, and engaging. If you are looking for a training provider for your teams, look no further. Contact the team at Midland Medical Services today for all your training needs.